We're going back ... spanning november 5th 2010 to november 12th 2010, you can join fellow back to the future fans re-create marty mcflys week in 1955 to commemorate the 25th anniversary of back to the future!

the biggest back to the future event ... IN HISTORY!

by the fans, for the fans, with all proceeds going to team fox for Parkinson's research.

drew struzan - poster artist


Art Department / Poster Artwork for almost EVERY SINGLE MOVIE THAT MATTERED! .... EVER! .... "Star Wars", "Indiana Jones", "The Goonies", and of course all 3 "Back to the Future" Films. To even try to start to list SOME of Drew's work makes my head spin into a frenzy!


Work is in progress on a documentary highlighting the accomplishments of Drew Struzans career.  Drew had recently retired from work to spend more time with his Grandchildren.  Truly a living legend!

dean cundey - director of photography


Director of Photography for such classics as "Who Framed Roger Rabbit", "Apollo 13", "The Flintstones", "Jurassic Park", "Halloween", "Hook", "Romancing the Stone", and of course ALL 3 "BACK TO THE FUTURE" FILMS!!


Dean Cundey is known for his unique style, eye and of course the cameo appearance in certain films, as a "Photographer"!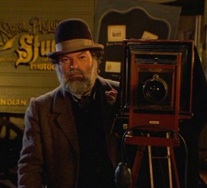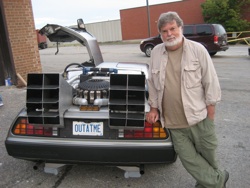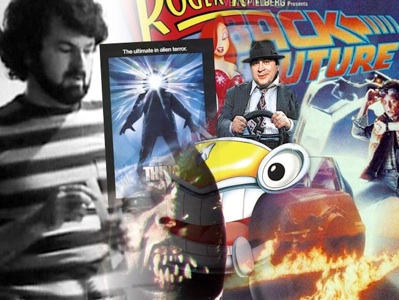 Photo credit to "http://www.denofgeek.com/movies/96351/the_den_of_geek_interview_dean_cundey.html"

kevin pike - special effect supervisor


The spinning license plate, the fire trails, the time circuits, THE DELOREAN TIME MACHINE!


All thanks to the hard work of SFX Supervisor Kevin Pike and his team at Filmtrix.


The father of the DeLorean Time Machine that we all know and love!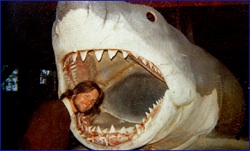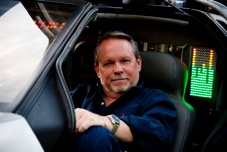 claudia wells - jennifer parker


"How about a ride mister?" The original "Jennifer Parker" now owns and operates Armani Wells in Studio City California.


Claudia is also actively involved in KidsInTheSpotlight.org, which is an organization to get inner city children and foster children involved in writing, casting and starting in their own short films!  Including certificates from the writers guild!  If you mention Claudias name as a referral link you can get a coupon for her store (Armani Wells) and an autographed picture!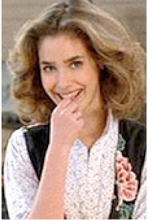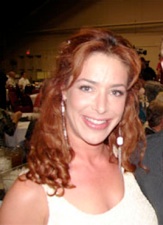 JOHN ZEMANSKY - PROPERTY MASTER


The man who owned hundreds of Hoverboards, Grays Sports Almanacs and responsible for practically every single prop involved in the Trilogy!  John was integral for design, and manufacturing of almost all of the hand props, set props and printed matter!


John has worked on other such noteworthy films as "Harry and the Hendersons", "Twister", and "Brewsters Millions".


courtnee gains - mark dixon


Courntee Gains has appeared in such films as "The Burbs", "Children of the Corn", "Can't Buy Me Love", "Sweet Home Alabama", "Memphis Bell", "Colors" and "Back to the Future".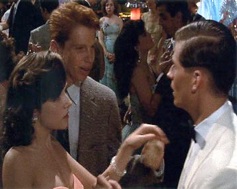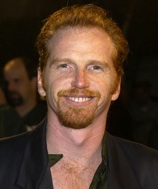 Harry waters jr. - marvin berry


Harry Waters Jr. currently teaches Theatre and Dance at Macalester College in Minnesota.  Most people will remember Harry as "your cousin, Marvin .... MARVIN BERRY!"


Mr. Waters will be MC'ing The Enchantment Under the Sea Gala evening on Friday November 12th 2010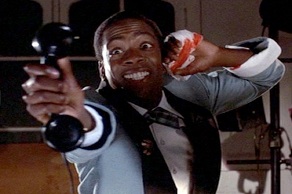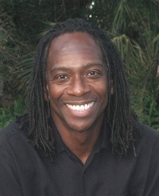 james tolkan - principal strickland - cancelled


James Tolkan has appeared in such films as "Top Gun", "Dick Tracy" and of course most famously as Principal Strickland in "Back to the Future" .... SLACKER!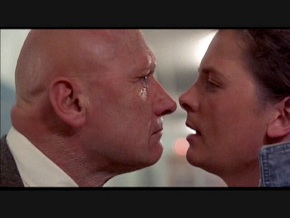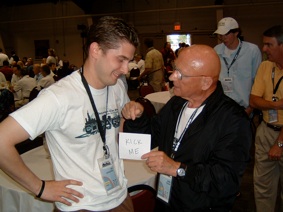 michael klastorin - townsman #1, publicist 2&3


Michael Klastorin not only had the part as the "Mornin' Mr. Eastwood" townsman in Back to the Future Part III, was unit publicist for the trilogy, was responsible for all the TOPPS "Back to the Future" Trading Cards and written a book on the trilogy!


Michael is Mr. Back to the Future! A wealth of information and history on the trilogy!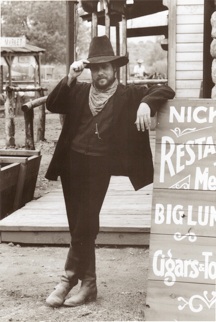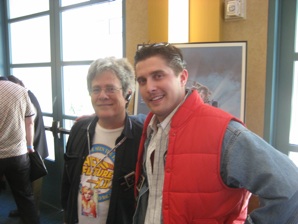 the hoverboard gang - actors and stunt crew


Darlene Vogal - Spike


Ricky Dean Logan - Data


Richie Gaona - Stunts for Jason Scott Lee


Cheryl Wheeler Duncan Richie - Stunts for Darlene Vogal


Gary Morgan - Stunts for Ricky Dean Logan


David Rowdan - Stunts for Tom Wilson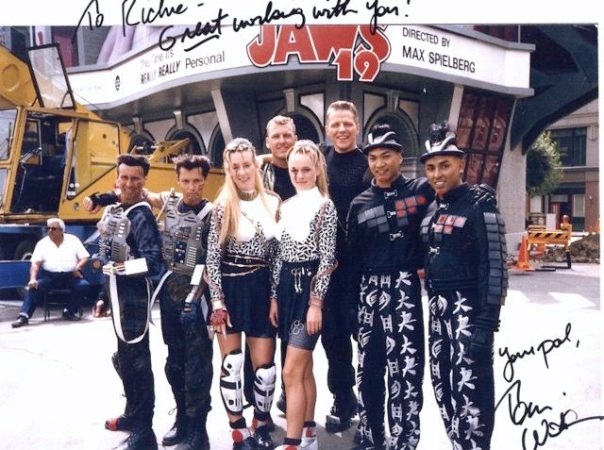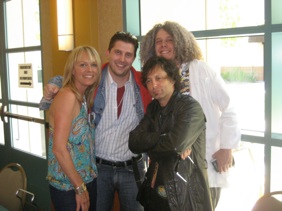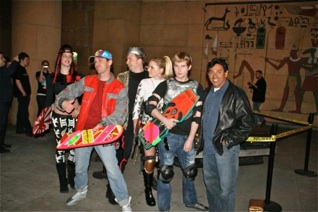 Photo credit to "Richie Gaona"

Tracy Dali and Tamara carrera - the jacuzzi girls


Tracy and Tamara are the two girls in the Jacuzzi with Biff in the alternate 1985.


Both are just as beautiful as always!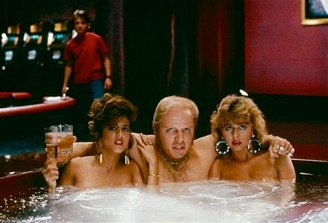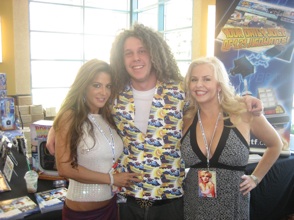 shawn "chili" kerkhoff - American Dad Marty Mcfly


Shawn "Chili" Kerkhoff works as a sound edittor for Seth MacFarlane.  Shawn is also a DeLorean owner and fellow "Back to the Future" fan.  Shawn was recently featured in  "American Dad" episode DeLorean Story-An.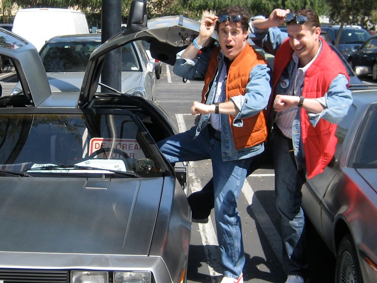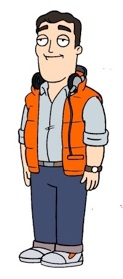 bob yerkes - stunts for christopher lloyd


This man must have a million stories and counting! Truly a remarkable and unique guest for our event, Bob was the man you see sliding down the cable on the clock tower for the climax of "Back to the Future". 


Bob Yerkes has also done stunts for such films as "Star Wars", "Honey I Shrunk the Kids", "Big Top Pee Wee", "Ferris Buellers Day Off", "Ghostbusters", "Earthquake", "Airport", "The Towering Inferno" and MANY MANY MANY more!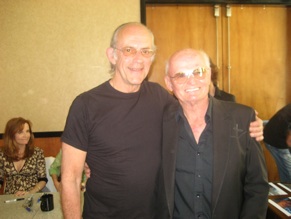 Jeffrey Weissman - george mcfly (part 2 & 3)


Jeffrey Weissman played George McFly in "Back to the Future" part 2 & 3


Jeffrey is a GREAT character actor and has recently worked alongside Christopher Lloyd again in "The Chateau Meroux".  Jeffrey is famous for attending events in character, often as Charlie Chaplin, and is ALWAYS a tonne of fun to be around!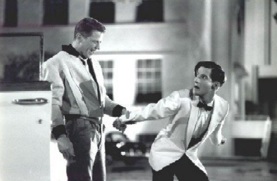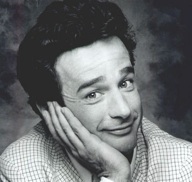 Bob Gale - writer, Producer


Bob Gale, writer of "Back to the Future" was inspired looking through his fathers old highschool yearbook, wondering, what it would be like to go back and visit your parents in highschool.


Bob & Bob (the duo is often coined, Bob gale and Robert Zemeckis) have worked together on such films as "Used Cars", "1941", and of course "Back to the Future"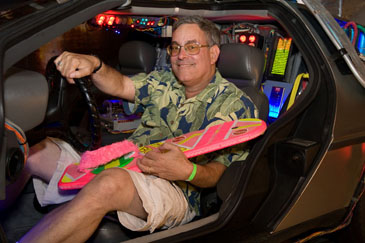 Michael Scheffe - construction coordinator : delorean, consultant : future


Creator of K.I.T.T and world renowned "futurist"


Michael was integral in the design and build of future cars as well as the Time Machine DeLorean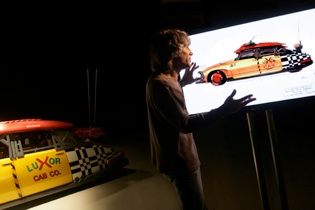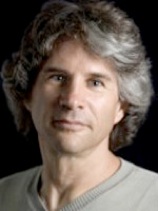 Ralph Nelson - Still Photographer


As the still photographer for the Trilogy, Ralph Nelson photographed the scenes we all remember as well as behind-the-scenes, much of which has yet to be released (including the photo of Eric Stoltz as Marty shown below)


A very special Eric Stoltz as Marty McFly photograph display will be featured at the event

Donald Fullilove - Goldie Wilson


"I'm going to nightschool and one day I am going to make something out of myself"

                                    "Thats right he's gonna be mayor"

                "MAYOR! Mayor Goldie Wilson .... I like the sound of that!"

Donald Fullilove has recently been featured in many voice acting roles in such films as "Up", "Wall-E", "Curious George" and was even in the same American Dad episode with Shawn "Chili" Kerkhoff based around DeLoreans and Back to the Future "American Dad: Delorean Story-An"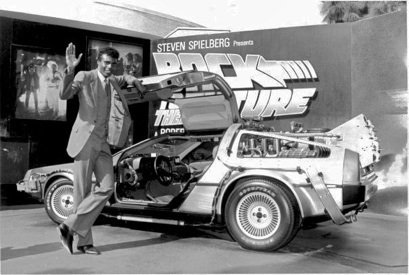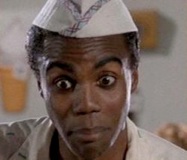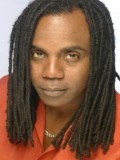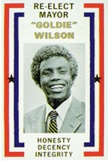 Elsa Raven - Clocktower Lady


"SAVE! The Clock Tower!" - Elsa Raven played the Clock Tower Lady in "Back to the Future", but also was featured in such films as "The Amityville Horror", "Seinfeld", "Murphy Brown", "The Fresh Prince of Bel-Air"  and "Titanic"!

WESLEY MANN - CPR KID - 'WALLET GUY'


A fan favourite! Wesley Mann's role in "Back to the Future Part II" of the CPR Kid - 'Wallet Guy'


Once Marty McFly "knocks out" Biff, Wesley asks "What's CPR?"


Marty runs off with the Sports Almanac which Wesley thinks is Biffs Wallet "I think he took that guys wall! ..... I think he took his wallet!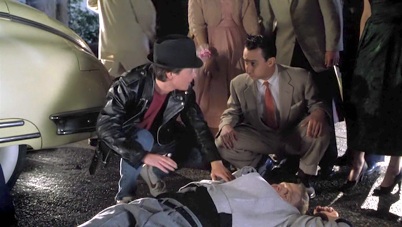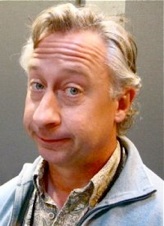 JJ Cohen - Skinhead part i & II, Needles gang member part III


For the last 8 years, J.J. has run his own investment firm J. Cohen Capital and has a new book coming out entitled, "JUMP-START YOUR SUCCESS". Prior to that, he enjoyed a 20 year career as an actor and aside from being in Back to the Future 1, 2 and 3, J.J. other  films include "Paradise Motel", "Secret Admirer", "Fire with Fire", The Principal", "976-EVIL" and "Almost Famous". Cohen has appeared in television shows, including "V: The Series", "Baywatch", 2 episodes of "Amazing Stories", "Pacific Blue", "3rd Rock from The Sun", "Providence" and was a regular on the nightime Soap opera, "Valley of the Dolls".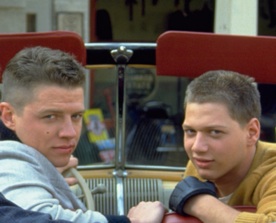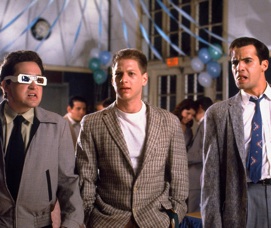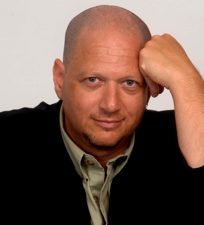 bob schmelzer - stunts / skateboarding for eric stoltz


Bob is proffesional skateboarder who doubled for Eric Stoltz in Back to the Future Part I


Bob skated for Madrid Skateboards and now owns a pro skate shop : Circle A 108 Paseo de San Antonio, San Jose, CA 95113 (408)995-0677 www.circlea.com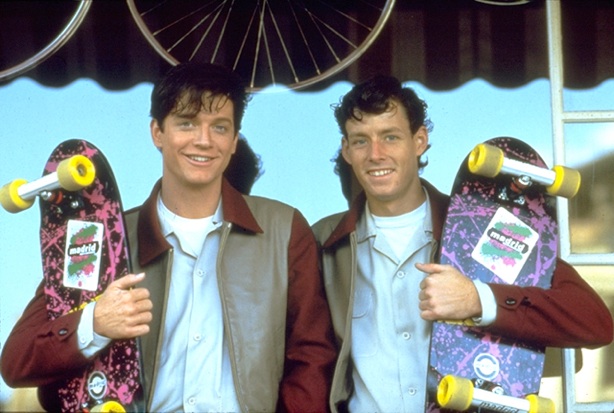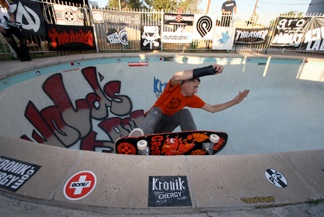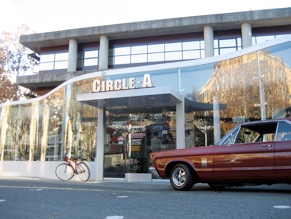 Guest lineup SUBJECT TO CHANGE.  WE ARE CONSTANTLY ADDING MORE NEW AND EXCITING guests, SO BE SURE TO CHECK BACK OFTEN!

FOR event TICKETS, PLEASE CLICK HERE OR THE TICKETS BELOW